We give children the chance to succeed.
John M. Cook Opportunity Initiatives, or JMC, aims to better the lives of children throughout Nepal and Thailand by providing them with the resources and tools they need to be successful in everything from their primary education all the way through their career development.
Tom Cook
Founder & Board Chair
Tom Cook is a partner in FlexTecs, a global financial technology firm headquartered in Atlanta, and serves as the President of FlexTecs' North America business unit, and Chief Operating Officer of the global organization.
Before joining FlexTecs in 2011, Tom graduated from law school and became a Member of the State Bar of Georgia. Tom worked as a serial entrepreneur for over a decade in Atlanta, Georgia, focused on start-up retail establishments and hospitality ventures, and remains a partner in the Atlanta concert venue CenterStage and music entertainment company Rival Entertainment. The Atlanta Business Chronicle named Tom as one of the Top 40 Under 40 Business Leaders in 2012.
Tom developed a passion for philanthropy in conjunction with his efforts with the Cook Family Partnership in the late '90's, and has served on a variety of non-profit boards over the years. In 2009, Tom decided to create a non-profit start-up, an Atlanta based 501 (c)(3) organization focused on working with low-income individuals on workforce development, specifically job training and job placement services. Tom served as the Executive Director of New Hope Enterprises for two years, until joining FlexTecs. Tom was selected to participate in Leadership Atlanta in 2011, and was selected as a participant in Leadership Georgia in 2015. Governor Deal appointed Tom to the State of Georgia Workforce Development Board in 2015.
Tom is a graduate of Wake Forest University and Emory Law School, and currently lives in Atlanta, Georgia with his wife and three children; Kieran, Lilah and Piper.
Ajit Shah
Board Member
Ajit Shah is an entrepreneur with knowledge and experience in diverse business sectors. He is the Director and Chief Executive Officer of Lotus Holdings - a Venture Capital company and founding board member of M.Nepal, FOCUSONE Nepal and FlexTecs. Despite his financial prowess, Ajit is a devoted philanthropist and helps with the family foundation Hoste Hainse (www.hostehainse.org) - that provides free education opportunities to the underprivileged children of Nepal. Hoste Hainse through 5 different schools in Western, Central and Eastern Nepal has educated over 20,000 children since operation.
Ajit sits on various national and bilateral business and social boards and committees to provide guidance and insight. Ajit is a member in the Board of Trade at the Ministry of Commerce in Nepal which has the task of prioritizing sectors for economic development and mitigating the trade deficit the country currently faces. Ajit sits on the board of the British School Kathmandu and is a founding member of Young Presidents' Organization.
Having been raised in a Hindu and Buddhist culture, Ajit values integrity, compassion and embraces a people-first attitude in his business and philanthropic endeavors.
Brad Roos
Board Member
As a leader of several public and private international businesses for the past 25 years, Brad has helped start, fix, build and develop multinational business teams across thirty-five countries while based in various geographies including Singapore, London, Hong Kong and the United States. Today, Brad is Co-partner and CEO of Flexible Technology Solutions, a global FinTech firm focused on helping organizations recover, retain and ultimately prevent lost trading income. "FlexTecs" technology and audit operations are located in Kathmandu and employees over 240 people today.
For over a decade, the Roos Family (Brad's bestie Vicki and children, Clayton and Lillian) have been active supporters of our dear friend John M Cook's NGO in Nepal, a non-profit that provided an educational foundation for the poorest yet most talented children of Nepal. From fundraising to many trips to Nepal, the Roos family has been consistently committed to providing better education and educational resources to those who need it most with a particular focus on small, remote villages in Nepal.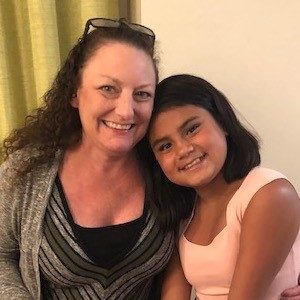 Christy  Cook
Board Member
Based in Atlanta, Christy Cook is John Cook's daughter and by working with her father over the years, Christy has been actively involved in the philanthropic pursuits throughout John's life and aims to continue those contributions through the JMC initiative.
Christy's passion for supporting children in need all started in 2000 when Christy spent the following 8 summers working with the Human Development Fund (HDF). Her summers were spent teaching English in the preschool at Mercy Center and living with the girl's home at Mercy acting as a "Big Sister" and mentor. In addition, she worked with HDF staff on fundraising initiatives.
Her love for Nepal all started when she was fortunate enough to adopt her daughter Kanya Rain who is now 14 years old.  During the adoption process Christy lived in Nepal for 9 months where she was able to see first-hand how important education was for the Nepali children. Christy and Kanya Rain both continue to support young adults who move from Nepal and live and work in Atlanta.
Lillian Roos
Fundraising/Marketing Director
Lillian has been involved in providing service and educational opportunities in Nepal for the last nine years and has made several trips to Nepal to teach in the learning center there as well as provide community support. She has worked closely to raise awareness and funds for the cause and contributed to milestones including constructing a learning center in Bandipur, Nepal, and building a home for one of the volunteer teachers, Shambhu.
Lillian is a recent graduate of the University of Southern California, where she got her Bachelor's Degree in Business with an emphasis in Real Estate Finance. She is currently an Analyst at JLL Capital Markets in the Debt & Structured Finance group.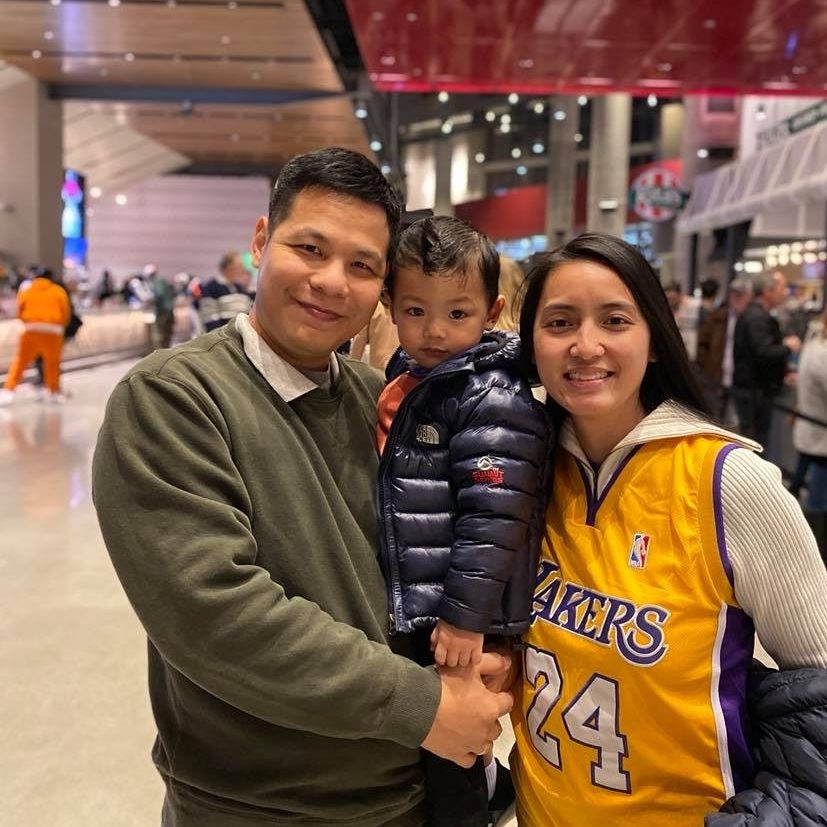 Premchai Susophit (Nueng)
Program Director, Thailand
As a young man growing up on the streets of Bangkok, Nueng personally benefited from Mr. Cook's generosity as "Uncle John" supported his education from age 17 until he ultimately saw Nueng walk the stage when he graduated from Westminster College in 2016
Nueng's fondest memory of "Uncle John" the day they met at Mercy Center Orphanage in Bangkok.  Everyone referred to him as Santa Clause because he always arrived on Christmas with tons of toys for all 200+ kids and Nueng was one of them.
In Nueng's own words; "Being part of JMC and having the opportunity to further Mr. Cooks works is very personal to me as it gives me the chance to give back and help other like Uncle John helped me. I have made the ultimate transition from a receiver of aid to one that can help provide the same for the next generation of kids in need from the slums of Bangkok."
Over the past 10 years Nueng has been active in several non-profit activities including teaching classes to street kids, creating sport programs and sponsoring select students from Mercy Center. I am hopeful that with my experiences from both sides of the spectrum, I will be able to contribute positive energy to JMC!
PS: Nueng now leads the FlexTecs business in Asia as Director of Operations
Nigel Conway
Program Director, Nepal
Growing up, Nigel's first examples to spread kindness in the world around him were taught to him by his mother. She was always kind in her demeanor and in her acts not only to family members but also to the people around her, so it was something that he learnt growing up and is embedded in him. After meeting Mr John Cook, that kindness in his heart was matched with a man that he had never met before in his  entire life. John was a larger than life example of kindness and inspired Nigel to do better in the world he lived in, even if it was the smallest gesture like a kind word that may bring a smile to someone's face. John was always present, not only financially but to sit down and hear a problem and help by just being Uncle John.
One on the motives of JMC is not only sponsorships but to also forge a bond between the sponsors and the young people.  Giving a cheque is not the only goal. Getting to know the person you help is a truly rewarding experience. Just imagine a young person getting to know better the person who pays for his tuition or his food or his family expenses. This may have an impact on something Nigel believes in very very:"Paying it forward."
Nigel believes it is his utmost honour to help carry on the legacy of the kindest man he has ever known. Help us "pay it forward".
PS: Nigel serves as HR Director for FlexTecs Nepal
Why Nepal & Thailand?
Quality education remains the most effective foundation for positive social change. Societies defined and divided by caste and gender continue to struggle without a foundation of educational development. JMC focuses on countries that continue to face political and social instability, two considerable barriers to education and, as a result, national development. The education systems throughout Nepal and Thailand, specifically, are limited and extremely underfunded. Classrooms are devoid of basic infrastructure, teaching aids, and access to computers.
How do you select kids to work with?
John M. Cook was most interested in working with kids who were not only in great financial need but also had the highest potential for success. JMC selects children who demonstrate great ability to succeed but lack the resources to do so. We partner with various nonprofit organizations to locate these children and give them the support they need.
How do you allocate your financial resources?
JMC focuses primarily on supporting children who participate in the program through supplementing educational costs (tuition, R&B, Books etc).  We have found over time, that additional resources may be required due to family issues, travel etc. Additionally, JMC supports local infrastructures in remote villages called "Learning Centres";  a place where children can go to study, meet other kids, and have fun. JMC also contributes supplies and technology to local schools outside of Kathmandu.
How much of your resources go directly to support the children?
There is no overhead, nor paid positions within JMC as everyone associated with the nonprofit is a volunteer who is passionate about supporting education imperatives for underprivileged children. Because of this, we're able to allocate nearly 100% of our financial resources directly to support JMC educational programs.
How can I help other than donating money?
There are a number of ways that others have helped to support JMC.  Many young people (aged 16-22) have volunteered to work in one of our Learning Centres as teachers supplemental to the children's day school.  The time spent in Nepal can range for a week to as much time as one has to offer.  In many cases, we house our volunteers with a local family for a nominal cost.